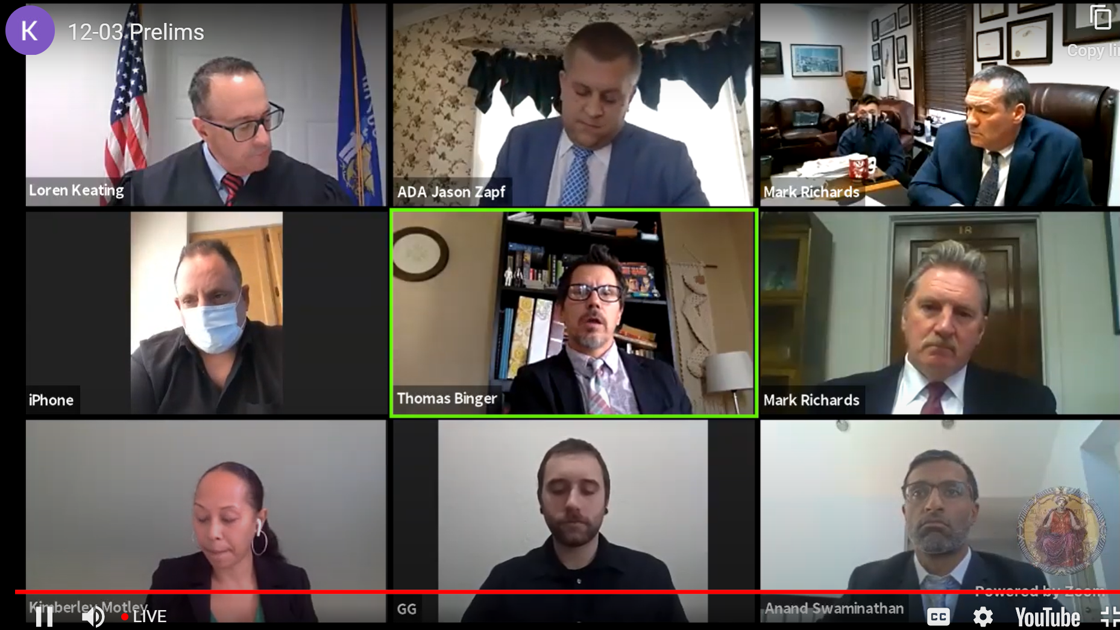 The detective testified that Rosenbaum was chasing Rittenhouse before he was shot. After that shooting, he said, Rittenhouse was running away and fell to the ground, shooting Huber after Huber hit Rittenhouse with a skateboard. Another man, who was seen on video trying to kick Rittenhouse, was never identified, Antaramian testified.
"The state is trying to put forward a one-sided view of what happened, protecting someone who does not deserve protection, he's a masked robber," Richards said of Rosenbaum.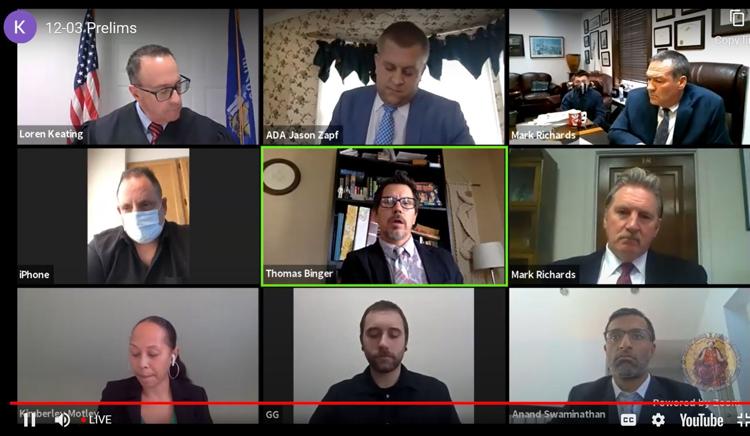 Probable cause a felony occurred
The purpose of a preliminary hearing is to establish that there is probable cause that a felony was committed and to bind someone over for trial. Kenosha County Assistant District Attorney Thomas Binger said the evidence is clear that Rittenhouse shot three people and that evidence exists that a felony was committed. "With regard to the defense claim that it is self defense," Binger said, that issue can be addressed at trial.
The Kenosha County Court Commissioner agreed, finding there was probable cause in the case.
"The government can go off on their chaotic quest but the evidence is clear," Richards said.
Rittenhouse is charged with first-degree intentional homicide for the death of Huber, first-degree reckless homicide for the death of Rosenbaum, and attempted first-degree intentional homicide for shooting Grosskreutz. He is also charged with recklessly endangering safety for shooting his AR-15 in the crowded street, and with possessing a dangerous weapon as a minor for carrying the gun.