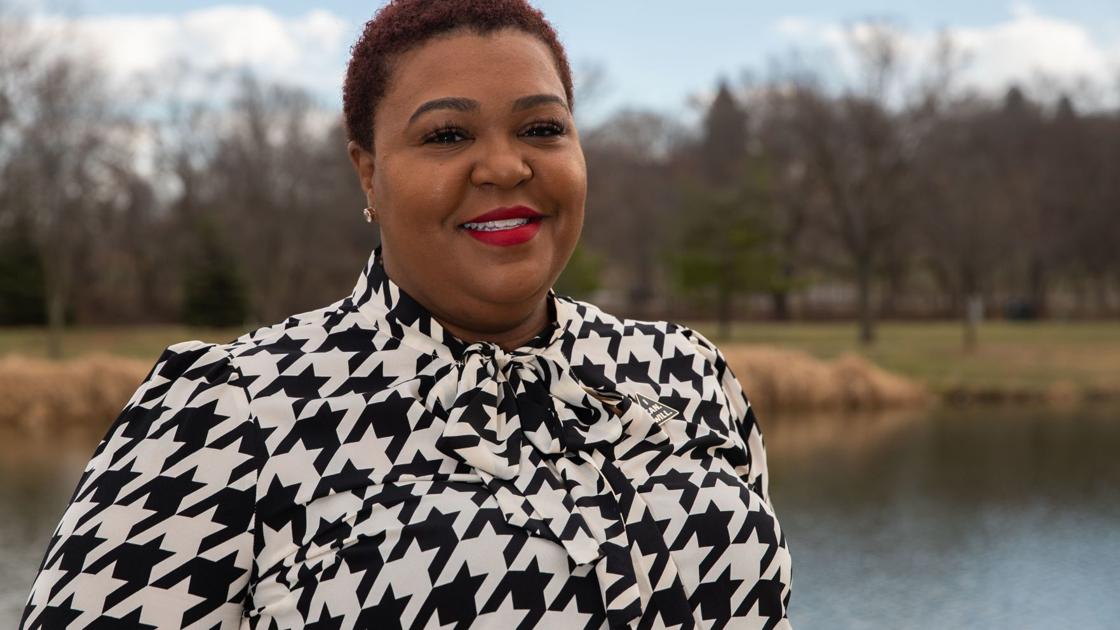 The exception was in 2008, when then-Sen. Barack Obama, with Biden as his running mate, won a single Electoral College vote in the 2nd District, the "blue dot" Biden reclaimed in 2020.
Biden told The World-Herald in January that he planned to compete for the Omaha area's electoral vote if he won the nomination and that he hoped to repeat one of his former boss's favorite victories.
The Nebraska Democratic Party embraced the symbolism, asking local artists Justin Kemerling and Matt Carlson to design a poster of McKesson as "The Elector," modeled after Obama's "HOPE" poster from 2008.
State party chair Jane Kleeb said McKesson earned the job of representing the 2nd District as its elector through her work, from registering voters to staging events to handing out signs.
"In politics, we use the word historic almost too much," Kleeb said. "This is a moment for not only the African-American community, but Black women who have long deserved a seat at the table."
Nebraska Republican Party executive director Ryan Hamilton criticized the Democrats' convention vote to select a paid staffer as the 2nd District elector, calling it evidence of a "vanishingly small (political) base."
Presidential electors in Nebraska, he said, are traditionally party volunteers and donors. The 2020 GOP electors reflect his stance, including the outgoing president of the Nebraska Farm Bureau, Steve Nelson.