Nov. 28 (UPI) — French police fired tear gas at demonstrators rallying in Paris Saturday to oppose a bill that would make it a criminal offense to film or take photos of police with malevolent intent.
Opponents, who also demonstrated in Bordeaux, Lille, Montpelier, Nantes and other cities, say the bill undermines press freedom to document police brutality.
The government has said the bill is intended to protect officers from online abuse.
Earlier this week three French police officers were suspended after security camera footage surfaced of them beating a Black music producer.
The French interior ministry said about 46,000 people gathered in Paris Saturday and most were peaceful, but small groups clashed with police, with 46 arrests made and more than 20 police injured.
The protests were organized by a collective called "Stop Loi Sécurité Globale" or Stop Global Security Law.
The coalition is composed of journalists' unions, human
…
Read More
Dozens of rallies are planned Saturday against a new French law that would restrict sharing images of police, only days after the country was shaken by footage showing officers beating and racially abusing a black man.
The case shocked France with celebrities and politicians alike condemning the officers' actions, and has brought debate over President Emmanuel Macron's law to boiling point.
One of the most controversial elements of the new law is Article 24, which would criminalise the publication of images of on-duty police officers with the intent of harming their "physical or psychological integrity".
It was passed by the National Assembly last week — although it is awaiting Senate approval — provoking rallies and protests across France.
Rally organisers are calling for the article to be withdrawn, claiming that it contradicts "the fundamental public freedoms of our Republic".
"This bill aims to undermine the freedom of the press, the
…
Read More
Shenzhen police have handed the case of the 12 Hong Kong fugitives held in mainland China to prosecutors to decide whether they should move ahead with criminal proceedings.
Relatives of the suspects hoped the decision would be made within a month as specified by mainland legislation, and that there would be an open trial if the prosecutions went ahead, according to an opposition activist citing responses from some of the families.
12 Hong Kong fugitives officially accused of illegal border crossing
The authorities said on Friday that police had concluded their investigation into the case of the 12 activists accused of entering mainland waters illegally while trying to flee to Taiwan.
Get the latest insights and analysis from our Global Impact newsletter on the big stories originating in China.
All of them are wanted
…
Read More
The Bombay High Court on Friday announced its verdict on Kangana Ranaut's office demolition case. It declared that Brihanmumbai Municipal Corporation's (BMC) action of demolishing a part of Kangana Ranaut's bungalow as 'illegal and smacks of malafide intentions'. A bench of Justices SJ Kathawalla and RI Chagla said that the action was 'bad in law' and observed that it was carried out on 'wrongful grounds' and 'against the rights of the citizens'. It further stated that it does not approve of authorities using 'muscle power' against any citizen and said that the case was fit for awarding compensation to the actor for the damages caused.
Now, Shiv Sena leader Sanjay Raut reacted to the verdict and told news agency ANI, "The actress called Mumbai Police mafia & Mumbai PoK. Do parties that are excited over
…
Read More
TRENTON, N.J. (AP) — The New Jersey Supreme Court will decide if state Attorney General Gurbir Grewal can order the release of police disciplinary files dating back 20 years.
The decision came in an order issued Wednesday by Chief Justice Stuart Rabner. It comes a few weeks after a state appellate court unanimously ruled that Grewal has the authority to release the files, rejecting arguments made by police and troopers unions seeking to block the releases.
A date for oral arguments before the top court has not been scheduled.
The announcement of Grewal's plans came in the days after the killing of George Floyd by Minneapolis police sparked protests and calls for more police accountability.
Grewal's directives issued in June required law enforcement agencies across the state to begin publicly identifying officers who were fired, demoted or suspended for more than five days because of a disciplinary violation, and required
…
Read More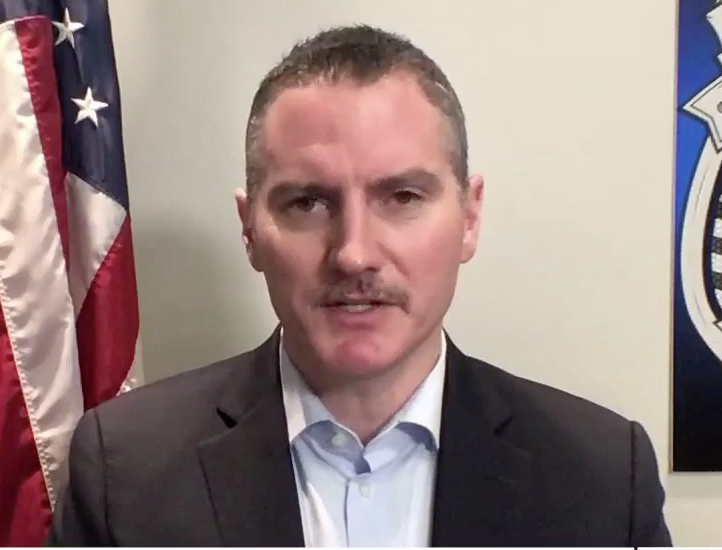 Seattle's crime increase will only get worse if the city's leadership continues to hamstring its police force, Seattle Police Officers Guild president Mike Solan told Fox News Wednesday.
"Clearly this is the result of the city council conducting activism via their governance, listening to the loud socialist mob that is calling for more reform, taking away budgeted money from public safety, which to me is unfortunate because regardless of your politics, we know that Seattle is very progressive," Solan told "Outnumbered Overtime."
SEATTLE POISED TO CUT POLICE BUDGET BY 20%, SECOND MOST IN NATION BUT SHORT OF 'DEFUND' DEMANDS
Seattle's City Council voted Monday to cut the police department's budget by roughly 18% – a far cry from the 50% reduction that activists had called for – and reallocate "millions" of dollars to "fund community alternatives."
Members voted to slash funds meant for SPD training and overtime, reassign certain roles
…
Read More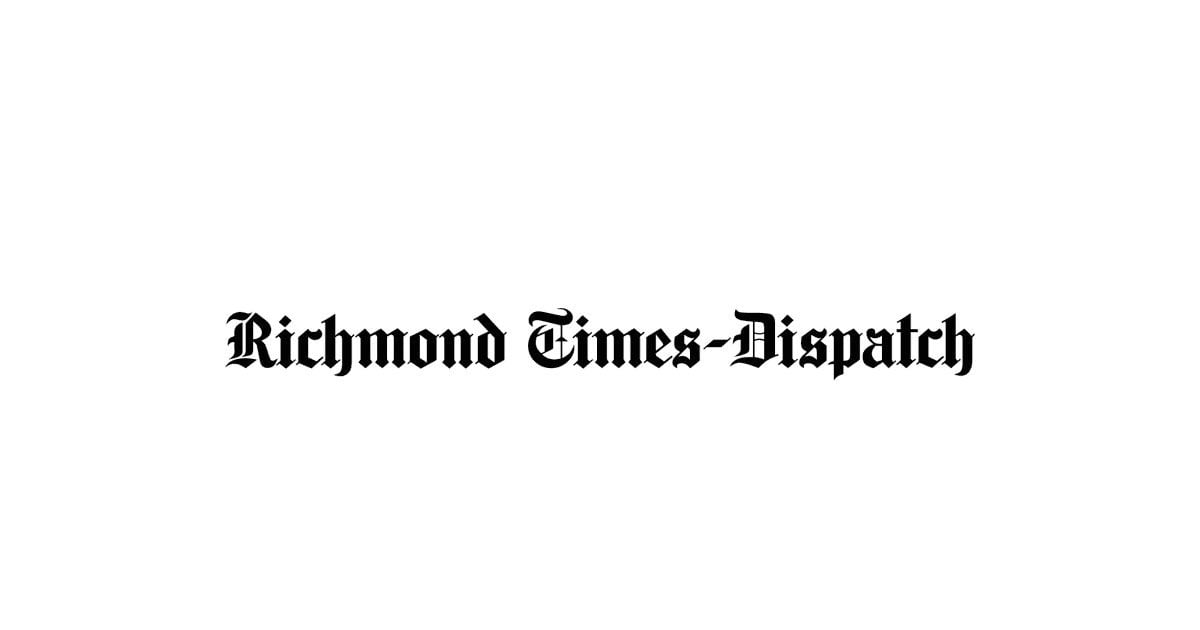 RICHMOND, Va. (AP) — Gov. Ralph Northam on Wednesday signed more than a dozen criminal justice and police reform laws, including a ban on no-knock search warrants, limitations on the use of neck restraints and changes that make it easier to decertify police officers for misconduct.
The legislation was approved by the Democrat-controlled General Assembly during a special legislative session called after a public outcry and nationwide protests over police brutality and racial inequality following the killing of George Floyd while in police custody in Minnesota.
"Too many families, in Virginia and across our nation, live in fear of being hurt or killed by police," Northam said in a statement.
"These new laws represent a tremendous step forward in rebuilding trust between law enforcement and the communities they serve."
The new laws include a measure that allows localities to create civilian law enforcement review boards with the authority to issue
…
Read More
CLOSE
Wisconsin's law enforcement officers are retiring in large numbers, and there are fewer and fewer recruits to replace them. This attrition is a public safety threat. Wisconsin needs to increase funding and resources for law enforcement so officers can continue to do their jobs safely and effectively.
We are losing law enforcement officers at an unsustainable rate. Officers have left or are leaving the profession in significant numbers.
Milwaukee police say they experienced a spike in retirements over the summer and early fall. Similarly, Madison's Acting Chief of Police Vic Wahl recently said that Madison has faced a bigger than average number of departures. He attributed these retirements, in part, to "the negative media narrative about policing and a vocal activist community that is anti-police."
The story is similar in New York, Denver, Chicago, Pittsburgh, San Francisco, Austin, and Minneapolis. Whether as a result of growing antagonism to police,
…
Read More
The news came abruptly in a news release from the Prince William Board of County Supervisors. D.C. Council Chairman Phil Mendelson (D) learned of Newsham's new job when a reporter contacted him Tuesday night.
In a statement, Mayor Muriel E. Bowser (D) thanked the chief and said that "he led the department through a time of great change and challenge for our city and our nation."
She said an interim chief would be announced soon.
Newsham said his departure felt bittersweet, but he looked forward to a new challenge.
"After 31 years, it's time for a change, and I saw the opportunity in Prince William," Newsham said in an interview. "It's a county that's growing, a county that needs good policing like any part of [the District]."
Mendelson said he was sorry to see Newsham leave, but he looked forward to the chance for the District to select a new
…
Read More